Traditional Nanbu senbei crackers in a new form
At the edge of the crackling hearth, an iron mold is placed over the fire and turned from one side to the other. An elderly woman is baking Nanbu senbei crackers one by one with great care.
"Freshly baked Nanbu senbei crackers, which smell vaguely like sunshine, taste just like my grandmother's senbei crackers."(Excerpt from "Musunde Hiraite" by Shiki Komatsu)
This is the kind of heartwarming scene associated with Nanbu senbei crackers, which originated in the northern part of the former Nanbu Domain, where Ninohe is located. In the past, every household had an iron mold, and baking the senbei crackers was almost exclusively the job of the grandmother.
In a land unsuitable for growing rice, the senbei cracker made from flour was a valuable non-perishable food. It served as both a meal and a snack, and could even be used as an edible plate when working in the fields. Aside from being a source of sustenance, the Nanbu senbei cracker is also a beloved part of local traditions. It is eaten at various ceremonial occasions, from weddings to funerals.
"There are people who prefer the hard and crispy traditional Nanbu senbei crackers, but over time there has been an increase in the number of people who prefer a thinner, more delicate texture," says Kosei Aoya, executive officer of Komatsuseika Inc., a long-standing manufacturer of Nanbu senbei crackers.
The company was founded by Shiki Komatsu in 1948, at a time when she could barely obtain ingredients in the wake of World War II. In addition to the original simple wheat and sesame senbei crackers, Komatsuseika Inc. now offers about 150 varieties of Nanbu senbei crackers.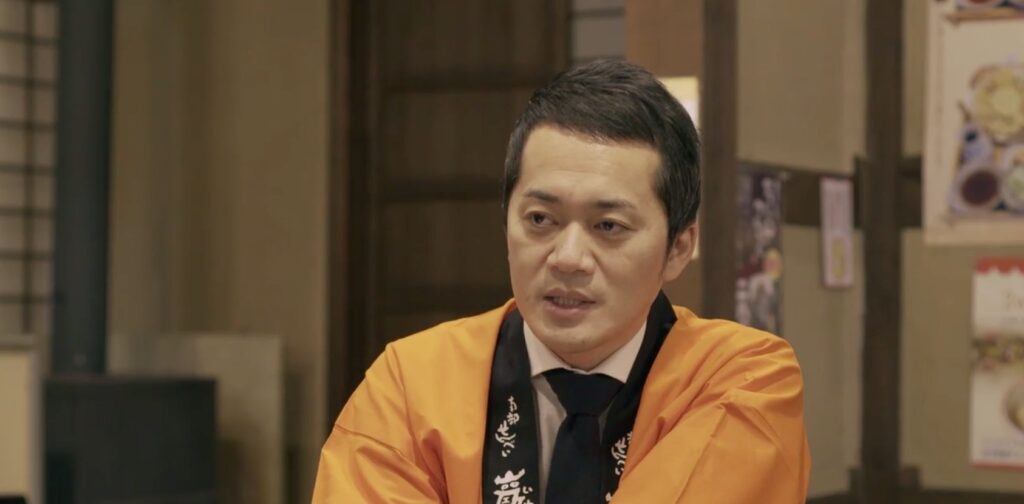 "Although they look very similar, there are about ten different types of sesame senbei crackers alone. There are variations in the flour mixture, the texture, the degree to which the sesame seeds are roasted, and the seasoning. People from this region are very selective about their senbei crackers. That's why we developed products that meet a variety of preferences."
Mr. Aoya continues, "For the younger generation and small children, the large size of the traditional Nanbu senbei cracker can make it difficult to eat."
He thought about what flavor and shape would please everyone. One day, he took a hammer and decided to crush a freshly-baked senbei cracker. This bit of inspiration led to the birth of "Choco-Nanbu," which has become Komatsuseika's signature product.
"I eventually came up with the idea of Choco-Nanbu as a product that would appeal to a wide audience. By crushing the freshly-baked senbei, the aroma becomes more distinct. And various parts of the senbei cracker can be enjoyed in a single bite, including the crust, peanuts, and what we call "Nanbu senbei powder," which has a nice grainy texture. You can feel as if you're biting into an actual Nanbu senbei cracker when eating this chocolate."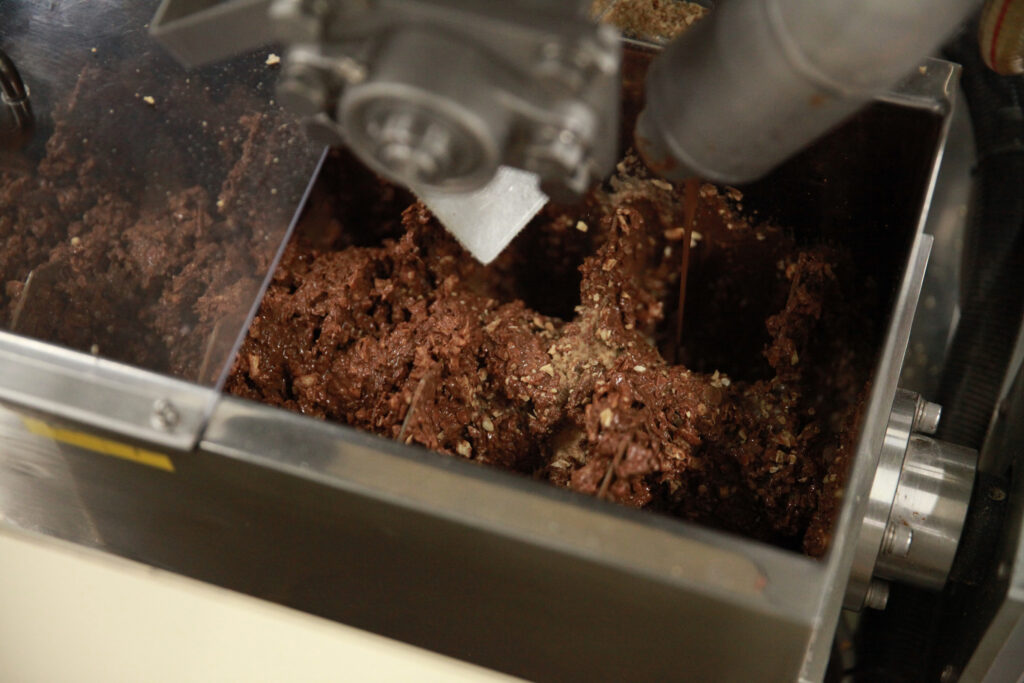 Every day the production line at the factory aims to bake high-quality senbei crackers without loss. As a lover of Nanbu senbei crackers, Mr. Aoya was more than aware of this, but still he dared to crush them.
"The president of the company was quite angry at the time because we crushed the senbei crackers right after they were baked. Even within the company, everyone was like, 'What is that guy thinking?"
Although it was a lonely struggle, Mr. Aoya was convinced that the combination of Nanbu senbei crackers and chocolate would be a hit. After a year of persistent prototyping and presentations within the company, his efforts finally bore fruit.
"The Nanbu senbei cracker was first made 500 to 600 years ago, and its essence and long history are baked into those iron molds. Therefore, I thought that breaking a beautifully-formed senbei cracker was equivalent to breaking the tradition. But when I thought about it again, I realized it wasn't breaking the form, just changing it. I think that the history of the Nanbu senbei cracker and our belief in its quality encouraged us, and we were able to fuse tradition and new ideas successfully."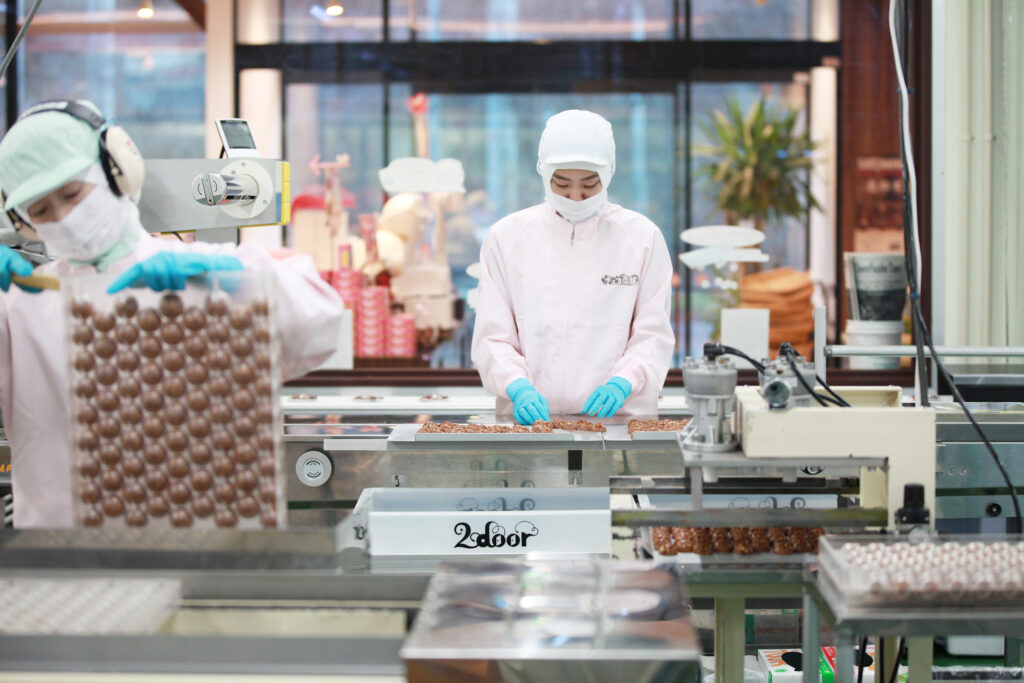 Between its launch in 2009 and 2023, approximately 43.5 million Choco-Nanbu have been sold, ten times more than expected. It is a huge hit, accounting for 20% of Komatsuseika's sales.
"I'm confident now that we can change original forms; I want to pursue these new ideas to make a new tradition."
Mr. Aoya's motto is "to give it a shot." He continues to look towards the future and search for a new type of Nanbu senbei cracker that no one has seen yet.